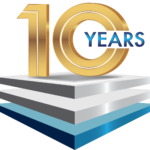 We believe that people are our greatest asset. We are committed to finding the best people to join our company. Our unique culture encompasses passionate people, positive attitudes and limitless opportunities. Our team members make a difference in everything we do and truly are the secret to our success. We are a dynamic group of talented individuals who work together to ensure the best possible living experience for our residents. We work hard and play hard. We enjoy coming to work and have a passion for what we do. Our core values reflect the way we do business every day. We invite you to join our team and share our vision. Love what you do and work where you love. The Franklin Johnston Group is an equal-opportunity employer.
*For information related to how our health insurance plan maintains Machine-Readable Files pursuant to the Transparency In Coverage Final Rule: https://www.anthem.com/machine-readable-file/search
What Our Team Members Are Saying
I've been in the business a few years now, bounced around a little. If office politics, nepotism, being underappreciated, and unsupported are what you're looking for then TFJG IS NOT THE PLACE FOR YOU. This has been the most positive, supportive, well managed place I've ever worked. I have been educated, recognized, equipped and supported since day 1. I cannot say enough good things about the staff i have had the pleasure to work with. They are bright, and bubbly, they are caring, and kind. Wish I would have started here when I started in the industry.
I'll be approaching my 6th year in the industry this summer and a 3rd of that time has been spent with TFJG. While that may seem like a blink for some folks in the industry, I can assure that I have seen and experienced a lot from many companies big and small in the Hampton roads area, and none have the same cohesive team oriented culture that TFJG has. They truly value their people and want to see them succeed.
TFJ Group is a great place to work! Senior Management has provided a lot of support since I have been an employee with them! HR is very responsive when you need something as well as the other people in the organization. Overall great company to work for.
Very nice company, they compensate you for any extra help you do. They give bonuses throughout the year and especially in Christmas, they offer good benefits and 401k as well.